In addition to manufacturing quality parts & materials, we
also provide
professional restoration
to genuine Japanese swords, Chinese copy swords and domestically produced Japanese style swords.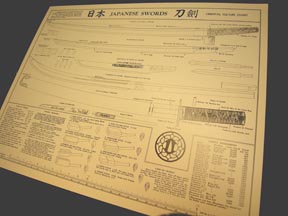 Everyone should be familiar with the works of Willis Hawley as he was the pioneer and expert in the study and publication of all things relating to Japanese Swords. His popular 'SWORD CHART' is now available again. The CHART, '17 x 22 inch' on heavy coated stock is a welcome addition to anyone seeking quality sword related wall decor (cont).
15% discount for active MILITARY. Thanks !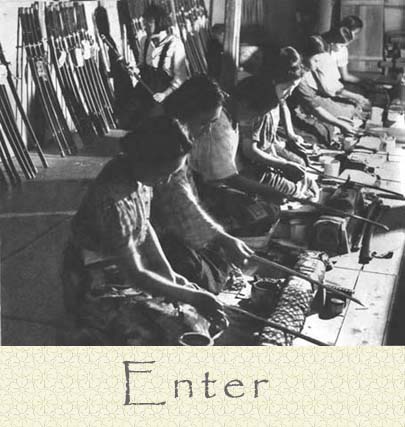 FRED LOHMAN
3405 N. E. Broadway Portland, OR 97232 USA
(503)-282-4567 8AM to 5PM, Pacific time
Maintenance Supplies
Restoration Packages
Buffalo Horn Parts
TSUBA (Hand Guards)
TSUBA Stands
Scabbards (Saya)
MENUKI
Custom HABAKI
SAGEO & Handle Cord
Stingray (Same') Skins
Handle Wrapping Service
Sword Polishing
FUCHI-KASHIRA
HEADS UP !
Note: When sending E-mails, Always double check your E-mail address for accuracy as our replies are occasionally returned indicating an incorrect senders address.